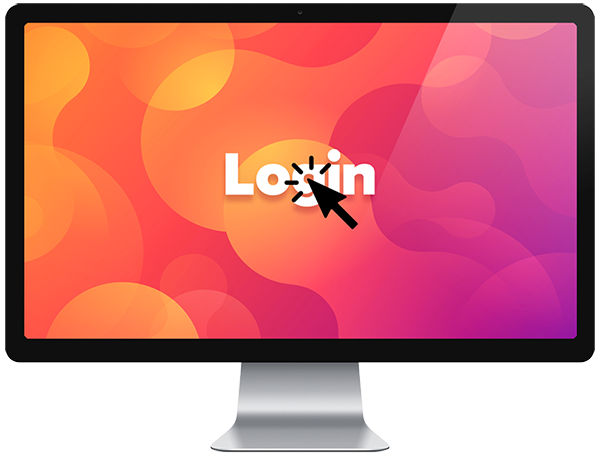 No matter what the objective, excellent design that engages the visitor is always the primary objective. Our team of designers and programmers work hand-in-hand in creating a unique experience for each of our clients utilizing the latest technology. The combination of award-winning design and technical expertise is what sets us apart.
CASE STUDY
01
CENTRAL CALIFORNIA VETERINARY MEDICAL ASSOCIATION
The Central California Veterinary Medical Association's mission is to 'Support local Veterinarians' pursuit of excellence by providing quality Continuing Education, to facilitate a strong veterinary community through both social and public service opportunities, and to promote the veterinary profession to the general public.
Communication with current and future members, keeping in touch with members regarding upcoming events as well as providing a portal for membership dues payments are all priorities in the design of the new website.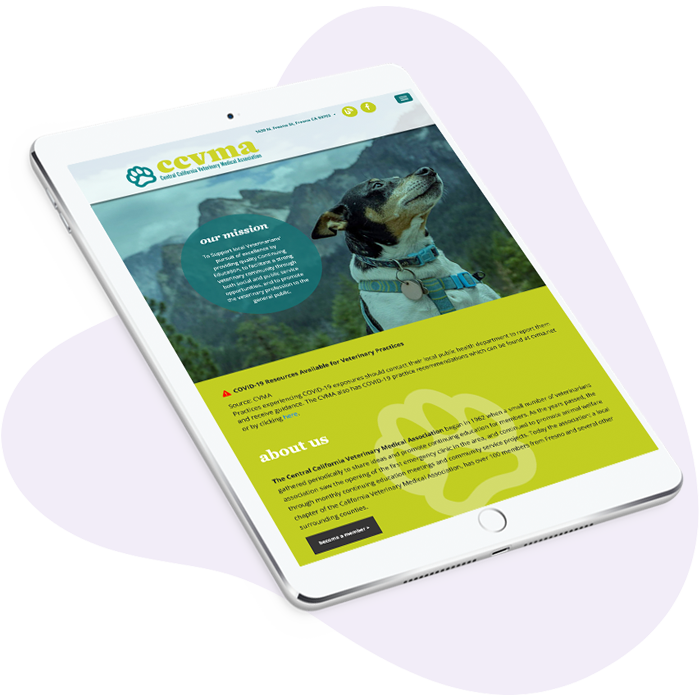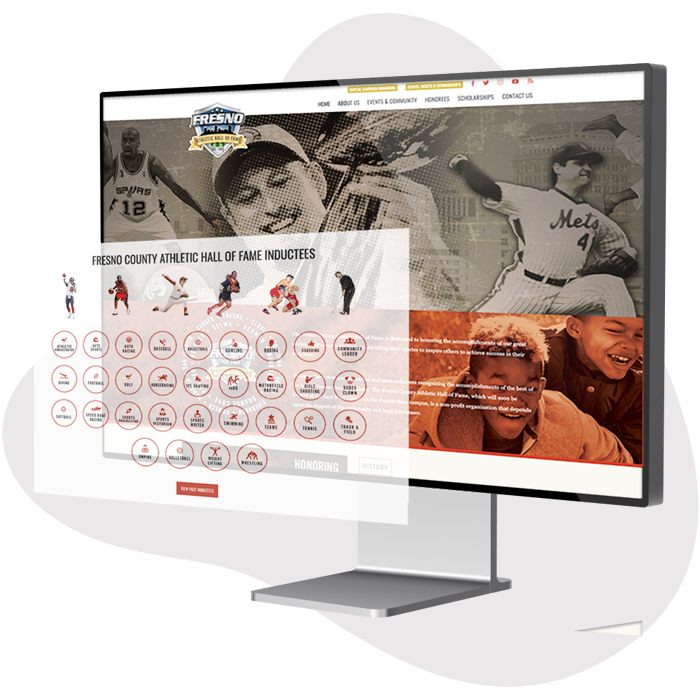 CASE STUDY
02
FRESNO COUNTY ATHLETIC HALL OF FAME
The Fresno County Athletic Hall of Fame has a proud tradition of excellence. Founded in 1959, and now boasting over 330 inductees, one of the top ranked hall of fames in the country had little more than a bleak page to represent their rich tradition.
As home to some of the greatest athletes in sports, it was time for an upgrade! As the Hall was undergoing design and construction of a new home at the Save Mart Center located on the Fresno State campus, the new site was to be much more than an informational presentation of athletes. They required an interactive site with fundraising and payment processing abilities, a site which could act as a basis for a comprehensive campaign strategy to facilitate the construction of the new facility and much more.
CASE STUDY
03
betterSEOranking.com
Solutions by Design provides Social Media and SEO services to a wide variety of clients throughout the country…problem was marketing such a high demand service amongst all of the other products and service offerings…Social and SEO was getting lost. It became clear that we needed a dedicated site specifically designed for these service niches.
We decided to show off some of our design and action scripting skills and load this site up with a lot of fun illustrations. We turned boring statistics into data that makes sense and drives home the message without a lot of analysis.